Magnetic Case for Outlander GPS
Every order gets free ground shipping (about 3-5 days). 2-day and overnight are available at checkout.
Our entire team is located in Dallas, TX. Get advice and lifetime tech support from our experts.
Discreet billing / shipping
We know you're keeping this a secret. Orders come in a plain envelope or box that can't be traced back to SpyGuy.
Product overview
Securely holds the Outlander GPS tracker
Waterproof casing keeps the tracker safe
Rugged design prevents damage
Giant magnet keeps it from falling off the car
Hide Your Tracker Under A Car
If you're thinking about getting the Outlander tracker, there are a few reasons why you need to get a magnetic case to go with it:
You want to keep it on the outside of the vehicle
You need with keep it safe from damage
You need to keep water from frying the electronics
The Outlander magnetic case has two stong magnets on it. Put the tracker inside the case, and then latch the case on to the undercarriage of the car. There's a steel reinforcement bar underneath the plastic bumper of your car, where you can stick the tracker.
Don't worry - this thing is strong. There's no way it's falling off the car, and you can only take it off if you're really trying. It's 80-lbs of magnet strength, which means it can magnetically hold 80lbs of metal before it lets go.
Trust us when we say case is extremely rugged - we've thrown it off a truck moving 80mph down the highway to see what would happen. The tracker was totally safe inside, and the case wasn't scuffed up too bad.
Since your tracker would be on outside of the car, you also need to make sure it's safe from the weather. This one is waterproof, so the tracker is safe from anything Mother Nature throws at it.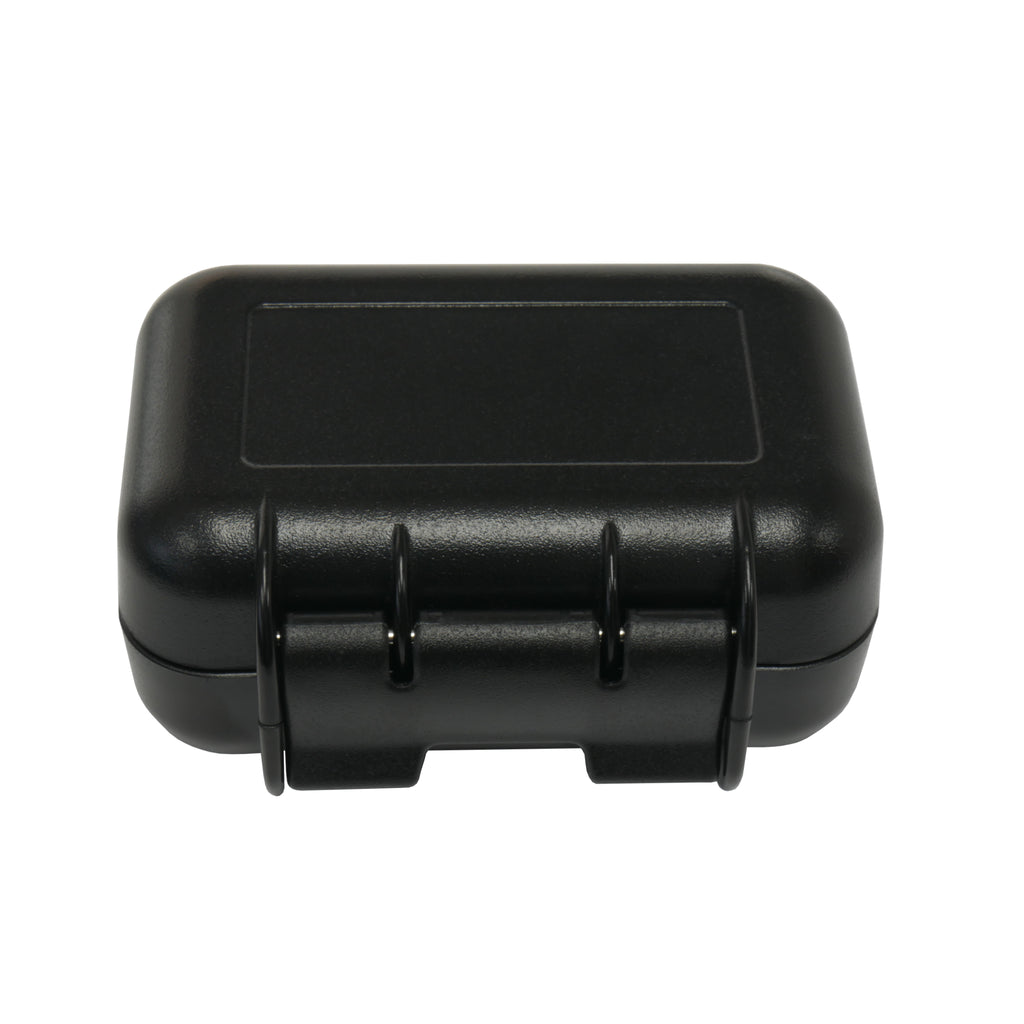 Magnetic Case for Outlander GPS
Customer Reviews
Write a Review
Ask a Question
Filter Reviews:
problem
everything
case
flaw
tracker
capability
place
truth
spot
equipment
Stays put
The case stays where you put it! Snow, ice, rain, mud, rough roads. My unit inside is totally protected. I rinse it off before opening and everything inside is clean and dry. Foam inside seems to cushion unit well. Latch is quality. Definitely worth getting one.
Awesome
Works excellent. Did what I needed it to do
An absolute for the GPS Tracker
This is an absolutely necessary piece of kit if you purchased the GPS Tracker. The magnetic capability is stellar and protects the tracker. Love this!
Magnetic case
Excellent. Great addition to your equipment
Magnetic case
Well built case & strong magnet
Easy to use
The case is very sturdy and kept the gps device secure. I also didn't have any problem with the magnetic box staying in place underneath the vehicle.
Great!!
The product was great
Case
So far so good. Holds well and haven't had a problem with it.
Durable and discreet
The Magnet Case is durable and discreet.
MAGNETIC CASE
Works as it should