SG-1 Personal RF Detector
Every order gets free ground shipping (about 3-5 days). 2-day and overnight are available at checkout.
Our entire team is located in Dallas, TX. Get advice and lifetime tech support from our experts.
Discreet billing / shipping
We know you're keeping this a secret. Orders come in a plain envelope or box that can't be traced back to SpyGuy.
Product overview
Compact & straightforward
Finds both digital & analog signals
Works with wireless cameras & mics
Standard 50MHz-6GHz frequency range
Beginner friendly
Handy For Basic Bug Sweeps
Finding wireless devices is one of the most common reasons that private investigators are hired. Often times, a bug sweep by a PI is between $200-400, and they're using the same detectors we offer on our website. You can save a good amount of money by doing the sweep yourself.
If you're new to personal security or on a budget, the SG-1 is the perfect start for bug detection. Unless you need the features of our professional bug detectors, or just enjoy having the best there is, the SG-1 is going to do the job just fine.
You'll be able to find any bugs that travel between the frequencies of 50MHz and 6GHZ, which is the most popular way audio and video are sent. The sensitivity knob helps you narrow down the location of the transmitter. Like all our bug detectors, it detects both analog and digital signals.
If you need to know more about how wireless bugs work, click the tab above labeled 'How It Works'.
People That Get This:
Are new to security equipment
Have less serious circumstances
Need something quick & easy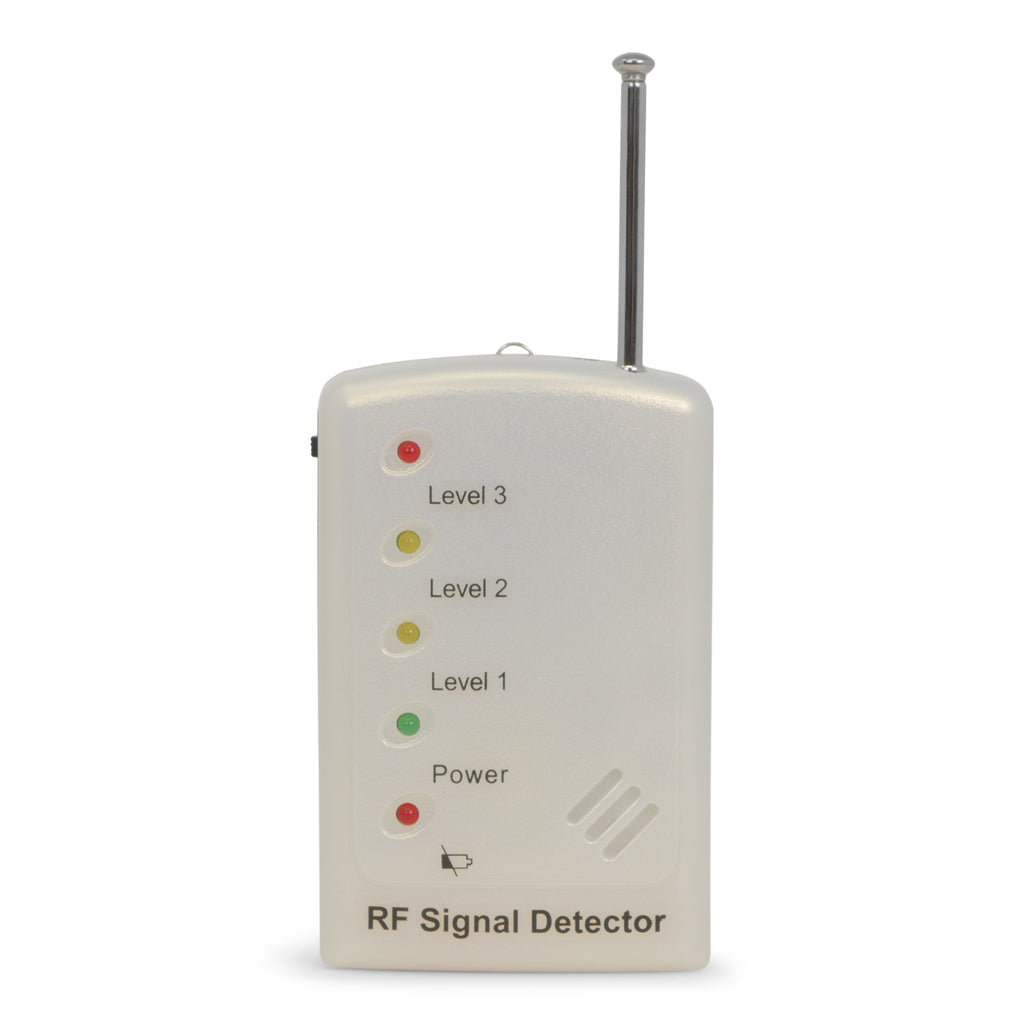 SG-1 Personal RF Detector
Customer Reviews
Write a Review
Ask a Question
Filter Reviews:
device
everything
cell phone
instructions
someone
sense
utility
RF detector
Works
experience
Easy to use
Easy to use. Helpful.
Sg1 personal rd detector
The device did everything as advertised. I found what I was looking for.
It works
It definitely works. The instructions are a little vague. I still don't know if I'm readin for a camera, microphone or if it's just Bluetooth. But very good scanning. Very sensitive, too.
It works
I love it! So easy to use and it even found my lost cell phone I couldn't believe it thank you!!!
It helps.
It takes some playing around with, but it helps.
Good!
Appears to work as described. I look forward to using it more.
Very good
Very easy to use works perfect no problems.I would recommend this product
Tracker found
I found this product to be accurate and everything that it is claiming to be. I used it to identify a GPS trackers on my vehicle. It is a very sensitive device, so when you are using it, it is best to have an area where there is no or little background influence. For instance if I was in the parking lot checking my vehicle for tracking devices and If there was someone using a cell phone in the car as they drove by it would affect my readings. I am very pleased with the product, and would buy from SpyGuys again.
Personal detector
Great device easy to use!
works great, found lots of
works great, found lots of cameras and recording devices