Pro USB Flash Drive Audio Recorder
Every order gets free ground shipping (about 3-5 days). 2-day and overnight are available at checkout.
Our entire team is located in Dallas, TX. Get advice and lifetime tech support from our experts.
Discreet billing / shipping
We know you're keeping this a secret. Orders come in a plain envelope or box that can't be traced back to SpyGuy.
Product overview
Voice activated recording saves you battery life
24-hour rechargeable battery can last all day
Records sound from over 20 feet away
Play the audio on your computer
Works on Mac and Windows, no software needed
Need to record something?
If you're looking to tape a conversation or meeting, the Pro USB flash drive is hard to beat. Flash drives are incredibly common pretty much everywhere you go, and this one has an audio recorder built-in.
When you have the Pro USB out in the open, it can hear conversations taking place up to 25 feet away. If you're going somewhere and want to put it in your pocket, it'll pickup the entire conversation without the sound quality dropping. The audio is surprisingly clear - there's no noise, and voices are easy to understand.
Voice Activation, Clear Sound, & Great Battery Life
Voice activation is the greatest benefit of all - it'll only record when sound is detected. This means you can set it down somewhere and it'll record your conversations without you having to worry about it. You'll need that feature if you don't know when a conversation will take place - the last thing you want is to be caught unexpectedly and you forget to record.
You get 24 hours of continuous battery life with the USB Pro, but it can last up to 25 days if you have voice activation turned on. The battery recharges when you have it connected to your computer. When you want to hear what you recorded, just open your recordings in iTunes or Windows Media Player.
Do whatever you want with your files - send them so someone, burn them to a disk, or save it to your computer. When you have a recording you don't want anymore, just right-click and delete it.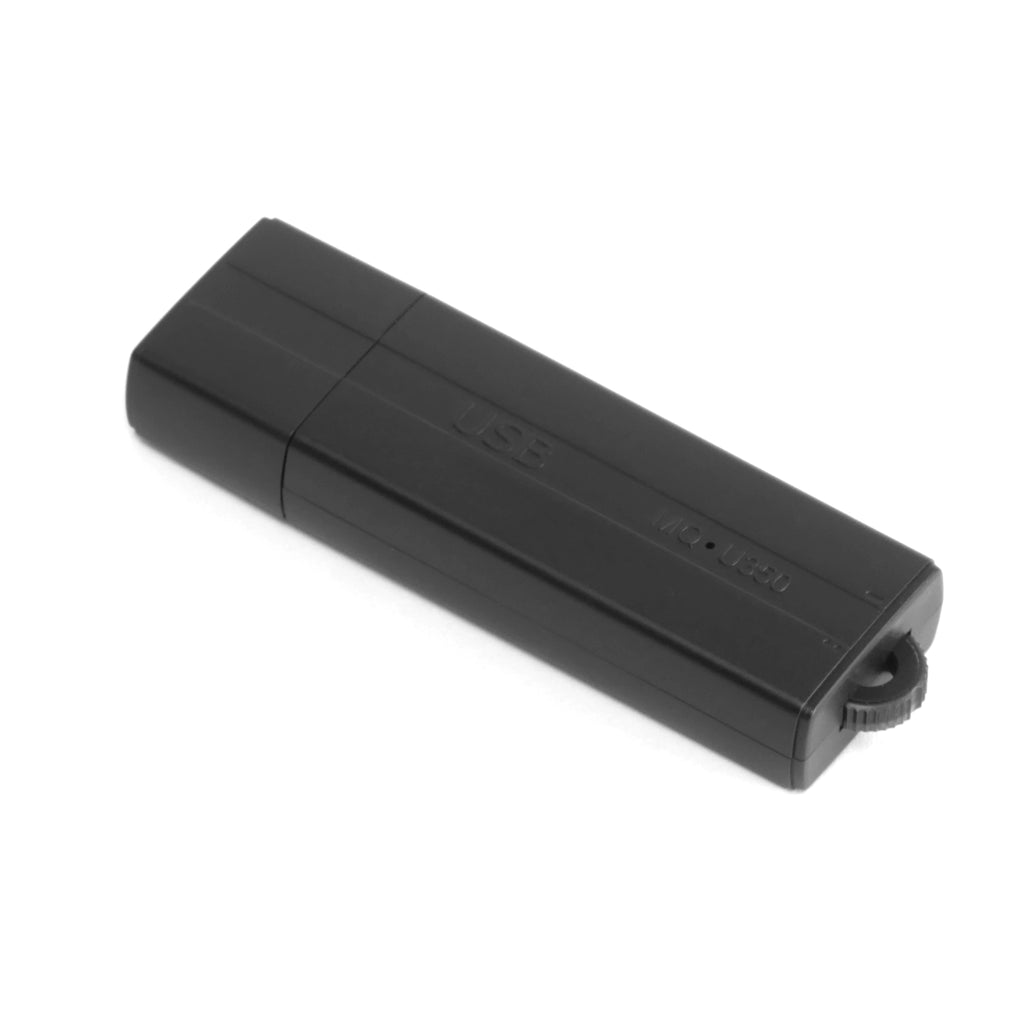 Pro USB Flash Drive Audio Recorder
Customer Reviews
Write a Review
Ask a Question
Filter Reviews:
device
sound
recorder
Works
battery life
pocket
audio
item
voices
purchase
Great Quality
Perfect. Hearing ability is perfect
It works!
Excellent service and product.
USB Flash drive
The flash drive works as designed, great product.
amazing
works like a charm
USB flash
Works better than expected!
Pro USB flash drive recorder
Great product I mean GREAT!!!!!!!!!!!!
Great little item!
Works like a charm! Great audio and battery life. I own several.
USB Recorder
Outstanding works perfect
Awesome product
Great experience. Product does a great job picking up sound. Would definitely recommend!!!
Flash Drive Audio Recorder
I have tested the "recorder" and the process of retaining the recording. I was completely satisfied with its operation. Thanks