JetSet OBD-Port GPS Tracker
Every order gets free ground shipping (about 3-5 days). 2-day and overnight are available at checkout.
Our entire team is located in Dallas, TX. Get advice and lifetime tech support from our experts.
Discreet billing / shipping
We know you're keeping this a secret. Orders come in a plain envelope or box that can't be traced back to SpyGuy.
Product overview
Get all details of where a car is and has been
Stream it live to your iPhone, Android, & computer
Get text message and email notifications
10 second updates - watch it move in real time
Very straightforward, plug & play operation
Perfect accuracy down to the exact parking spot
Best In Class Design, Perfect For Fleet Vehicles
The ideal customer for the JetSet GPS tracker is someone who wants to track a vehicle without having to worry about battery packs or installation. If that's the case, an OBD tracker like this is what exactly what you're looking for.
The JetSet plugs into a connector under your dash that you probably didn't even know was there. There's no other requirement - just connect the tracker and you're good to go.
Simply log in from your smartphone or computer to see the current location of the car, not to mention everywhere it's been for the past 90 days. You'll see a Google Earth-type interface that updates every 10 seconds with the car's position.
There's also the option of getting text message alerts if the car does something you want to know about, like enter or leave a particular neighborhood. This is great if you need to be immediately notified about where a vehicle going.
Where To Put It
Your car has something called an OBD port on it, which stands for 'on-board diagnostics'. It's used by mechanics to check the system status on your car. The JetSet plugs directly into this port, which is usually near the parking brake near your feet.
The OBD port delivers power to the tracker, instantly letting you track every detail about the vehicles whereabouts. You never have to worry about a battery, and you can easily move it from one car to another.
Seeing Where It Is
When you get your tracker, you'll setup a new GPS account with us. Once setup, you can log in through the iPhone/Android app, or you can log in on our GPS website. Imagine using Google Earth or Google Maps, because it's exactly like that.
Once you log in, the 3D maps system zooms in on the car, or multiple cars if you have more than one tracker. The first thing you'll see the exact address, position on the map, and when the car last moved. Every 10 seconds, you'll see the car icon move across the map with the new location of the car.
You'll spend a lot of time in the 'reporting section'. This is where you can see the address of where the car was, how long it was there, when it left, and so much more. All of this data can easily be printed off or emailed.
Want to get notified if the car gets turned on, or if it leaves/enters a certain neighborhood? You can setup text or email notifications and you'll instantly know if the car is on the move.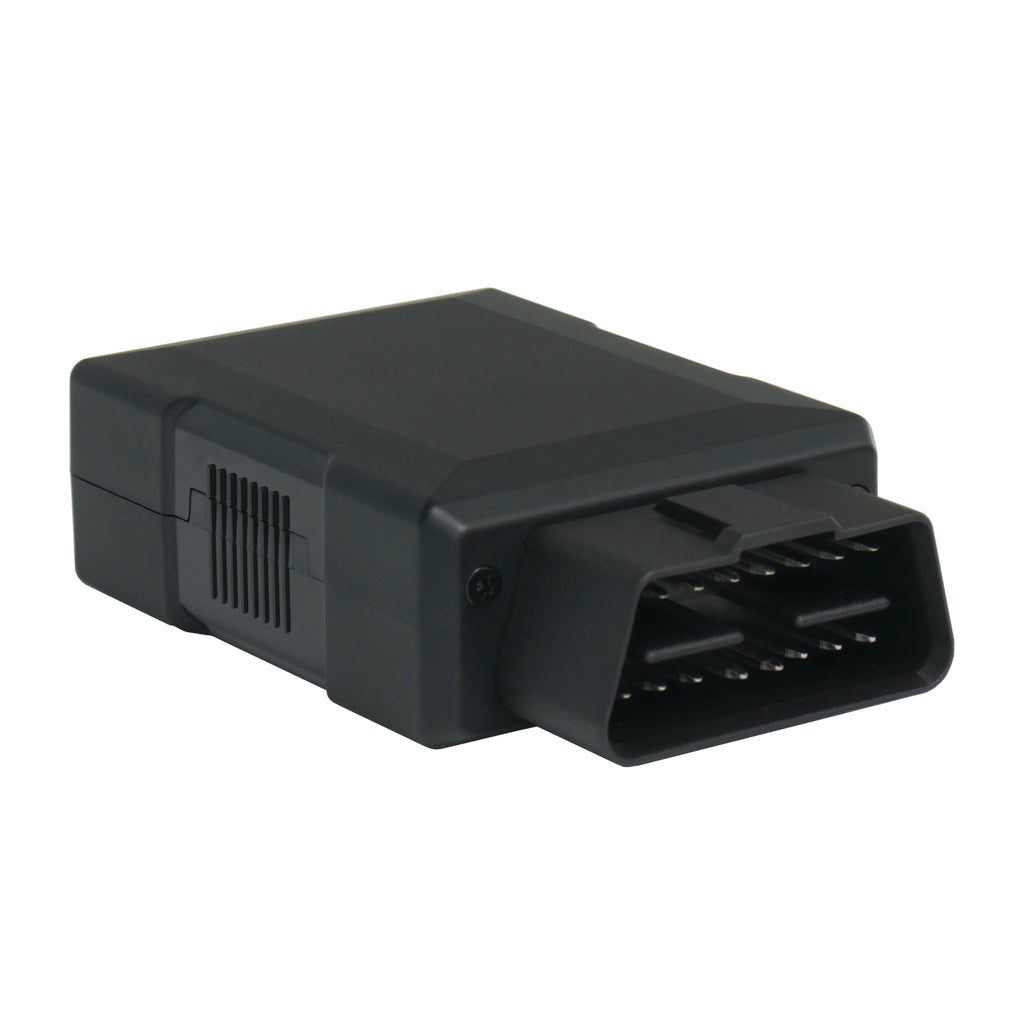 JetSet OBD-Port GPS Tracker
Customer Reviews
Write a Review
Ask a Question
Filter Reviews:
JetSet
GPS tracker
OBD-Port
Bonus
contract
penny
stars
information
everything
Customer service
Tracker
I just started using this device. It's simple to hook up and does everything it's supposed to and more. Highly recommend!
Product quality
It was good. Very nice product
Worth Every Penny
I give JetSet OBD-Port GPS tracker 5 stars. It is very precise and thorough. Any and all the information you want to know and more about where the car is or been is tracked. It was worth every penny.
JetSet OBD-Port GPS Tracker
does everything it should and more
Very good
Highly recommended. Easy install just plug it in. Very good customer service when you call in to activate it. Month to month no long term contract!! Bonus!
Jet set OBD port
awesome! Have three trucks we track all da every day, drivers even like the extra help getting to locations.
JetSet OBD-PORT GPS
First what a great product. Easy to install. Save me a lot of money. Had to meet my now future x wife and her attorney. I gave them a folder that had 30 days of starting and stopping report. The look on her face and his face was priceless. She got her stuff out of the house went down the road. With no money from me. Thanks guys.
Jet set gps tracker
Easy to setup. Works exactly as described.
JetSet OBD-Port GPS Tracker
5 stars
JetSet OBD-Port GPS Tracker
Great product.