Power Bank Voice Activated Recorder
Every order gets free ground shipping (about 3-5 days). 2-day and overnight are available at checkout.
Our entire team is located in Dallas, TX. Get advice and lifetime tech support from our experts.
Discreet billing / shipping
We know you're keeping this a secret. Orders come in a plain envelope or box that can't be traced back to SpyGuy.
Product overview
A voice recorder inside a working power bank
Records when it hears sound, up to 50 feet away
150-days of standby power, 14 days continuous
Stores 576 hours of audio
Has a magnet to attach to metal surfaces
Listen & recharge by connecting it to any computer
The Audio Recorder With The Longest Battery Life
Need to get your conversation on tape? Want a word-for-word record you can reference at any time or send to others? Do you need an incredibly long battery life that can last months without a charge?
If you said yes to the any of the above, especially that part about long battery life, the Power Bank Voice Activated Recorder is what we recommend.
The Recorder With A Massive Battery Life
Now that everyone's addicted to their phones, power banks are everywhere! They're typically used to recharge USB-devices like phones, tablets, headphones... those kinds of things.
It works exactly like a regular power bank would - it'll charge your phone or any other battery powered device.
There's also a magnet which lets you stick it on a desk or table - perfect for recording meetings or at your workspace. You could also just keep it in a bag or pocket, since it'll hear fine right through those fabrics.
Easy Operation With Voice-Activated Recording
Imagine how you'd feel if you had one chance to get something on tape...but you forgot to press 'record'... You'll never have this problem with this voice activated recorder. It will automatically turn on and start recording when it hears a conversation happening (roughly 60dB, for you science nerds). Audio can be captured clearly up to 50-feet away.
Set the device where you want it, and then forget it. It'll turn on the next time it hears sound thanks to its voice-activation feature. When the sound stops for any length of time, it turns off and saves the audio file to the 16GB internal memory. That's about 24 days (576 hours) worth of audio!
Extremely Long Battery Life
Wouldn't it be a disaster if the recorder ran out of batteries when you needed it the most? This recorder has such a long battery life that it isn't even a risk. It can stay in standby mode for an astonishing 150 days and record continuously for up to 14 days.
This means if you left the recorder on next to a TV during your next Netflix binge, it could record for 2 whole weeks! It only takes 5 hours to charge this recorder with a USB cable, so battery life isn't even an issue.
Easy Playback On Any Mac or PC
It's really easy to playback your audio files on any computer. Simply plug in the USB cable and you'll be able to listen, store or even send the audio recordings.
Users with a Windows PC also have the option of installing software that automatically adds a time/date stamp to the audio file, making the right recording easy to find. This feature will need to be activated by the user as outlined in the written instructions.
We're Here To Help
At Spy Guy, we make buying and using our products as hassle-free as possible. This audio recorder comes with free lifetime tech support, a 90-day warranty, and free ground shipping. If at any point you have any questions, just get in touch with us.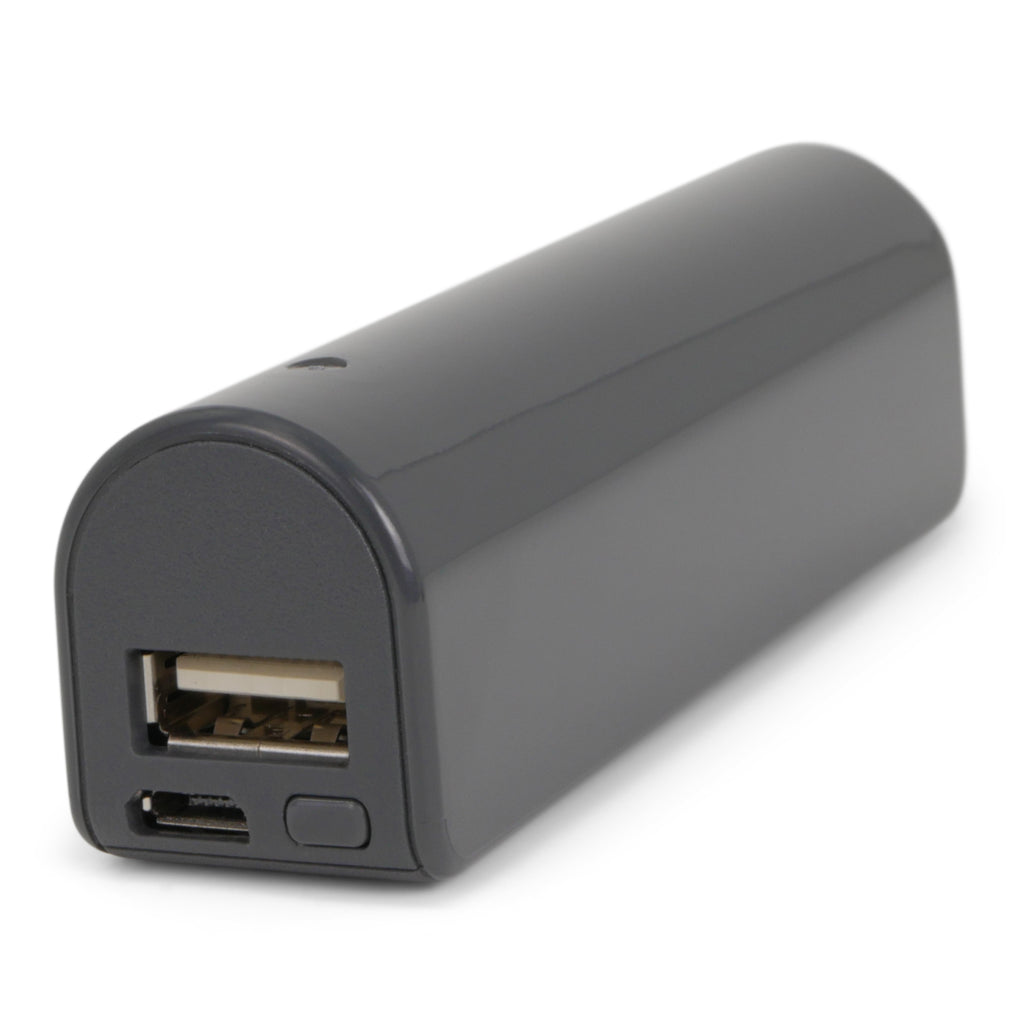 Power Bank Voice Activated Recorder
Customer Reviews
Write a Review
Ask a Question
Filter Reviews:
device
recorder
battery life
item
sound quality
sound
Works
everything
Power Bank
instructions
Works Well Once You Figure It Out
Customer service was very good. I had to twice email them to get help with how to operate it. The key is to turn the 'wheel' into the correct position for Variable recording (for my needs). When I first placed this item I did not realize that and so nothing recorded. Then when you plug it into your computer or device to listen you have to turn the wheel to the center/neutral position or the voice prompt box won't pop up. This is actually a good feature so if the item is discovered and plugged in it is less likely that the audio files will show up; it will just seem like a true power bank to charge phones and such. Very good recording quality but will definitely pick up road noise if placed in a car. A good product I would purchase again.
Worked as Promised and Easy to use
The product worked as promised and is easy to set up and use.
EXCELLENT GADGET!
The Power Bank Recorder was one of the best investments I've ever made! I'm not very tech savvy and have bought a number of recorders in the past that were difficult to use and had complicated instructions. The Power Bank, however, was very easy to use! I watched the videos on the site and Youtube and understood what I needed to do. I put it under the vehicle seat and it picked up the sound very clearly and very loud. I plugged the device into my laptop and all the recorded files instantly appeared and were accessible with only a click. They were very easy to delete as well. The voice activation was amazing, and it recorded for days when the vehicle was used. A few times, it even picked up thunderstorms and the sound of rain hitting the windshield. At first I was leery about spending over $100 for a device I'd never tried, but I'm glad I did. It gave me the answers I needed and solved a mystery that had been puzzling me for years.
Wonderful Device
It solved many complicated issues that would never have solved otherwise. I bought one first and then because of clarity of voice, battery time, user friendliness and other features I ordered another one.
satisfied customer
product performs as advertised. definitely let me know what I needed to know
Perfect device for what I needed.
Love it for simplicity of use. I also love how long the charge lasts.
Voice Recorder
Devise was easy to use... Instructions easy to follow. Highly recommend !
Great quality sound
Gets the job done
Its my second one. Very pleased
Clear and simple
This is very easy to set up, operate and listen to your recordings.