Micro Stick Voice Activated Audio Recorder
Every order gets free ground shipping (about 3-5 days). 2-day and overnight are available at checkout.
Our entire team is located in Dallas, TX. Get advice and lifetime tech support from our experts.
Discreet billing / shipping
We know you're keeping this a secret. Orders come in a plain envelope or box that can't be traced back to SpyGuy.
Product overview
The same size as a paperclip
Records when it hears sound, up to 50 feet away
12-hour rechargeable battery is built-in
An extended battery that lasts 5 days is included
Leave it out, put it under a car seat, or in your pocket
Listen & recharge by connecting it to any computer
The Tiniest Audio Recorder Available
You're going to love the Micro Stick audio recorder. That's because it's as small as paperclip, weighs almost nothing and has an impressive battery life. The voice activated recording feature is extremely helpful for recording conversations.
This audio recorder is great for pretty much any type of conversation you're needing to tape. It works great as room recorder, because the microphone gets a clear sound from up to 50 feet away - that's better than any other recorder we've been able to find.
Put it inside your pocket or purse, because the microphone can hear just fine through most fabrics. If you don't have something to put it inside, use a piece of Velcro to stick it underneath a chair or table.
Records Only When It Hears Voices
Set the device where you want it, and then forget it. It'll turn on the next time it hears sound thanks to it's voice-activation feature. When the sound stops, the Micro Stick goes into a sleep mode to save battery life.
Voice activation helps you in 3 different ways. You save a time because it doesn't record unwanted silence, & your battery life is longer. You also won't need to worry about making sure if the recorder is on. That way, if someone surprises you with a conversation you weren't ready for, it'll capture it.
The sound quality is exactly what you want - it's clear with no noise whatsoever. Anyone listening to your recordings will feel like they were there because of how high quality the sound is.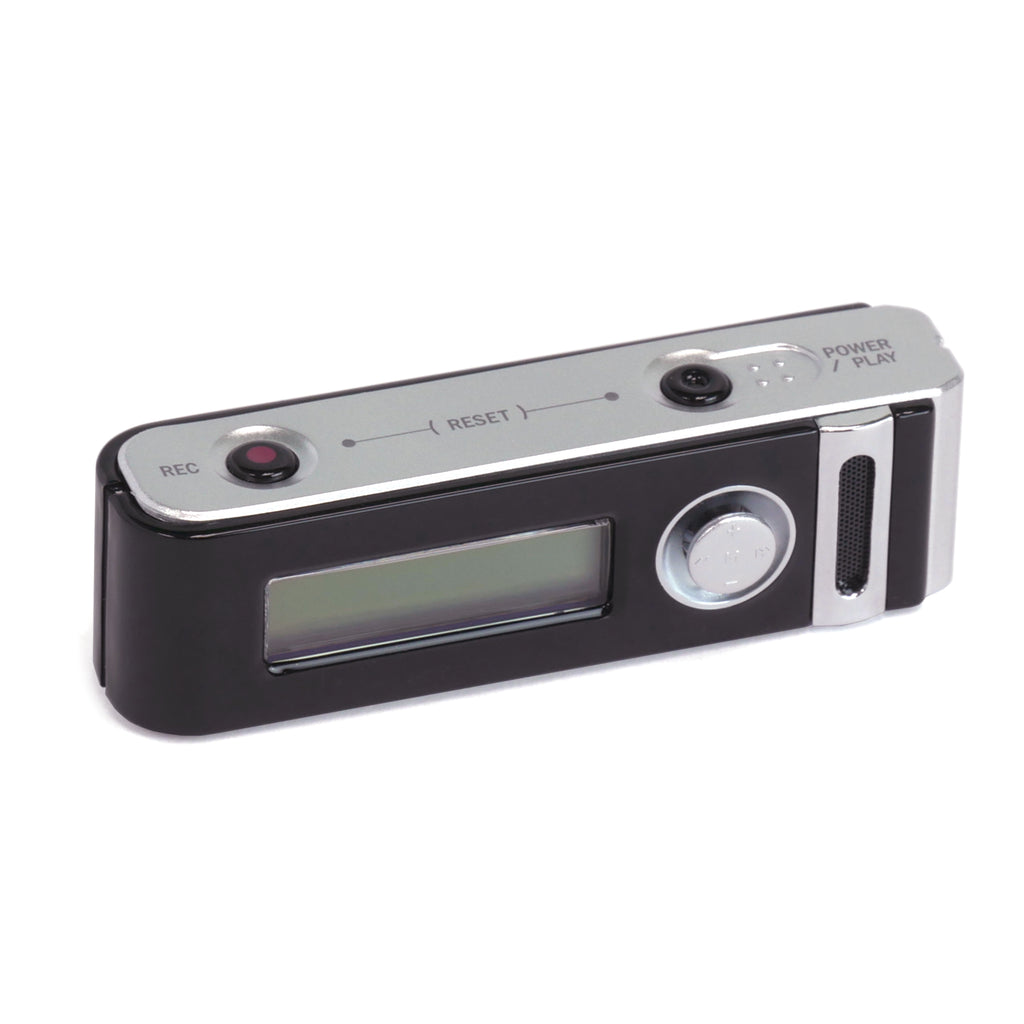 Micro Stick Voice Activated Audi...
Customer Reviews
Write a Review
Ask a Question
Filter Reviews:
device
recorder
quality
sound
computer
anyone
conversations
voices
battery
purchase
Great product
Awesome little good
Best Thing Ever
I was really skeptical about buying this recorder but I am so glad I did. It has come in really handy. I definitely would recommend this spy gear to anyone
Great performance
Great, but I've bought them before. Outstanding range and clarity. I usually test these devices outside, which means get a book, go outside, turn it on, let it run for twenty. I stopped testing this device because to my everlasting amusement it picked up an argument my neighbors were having plus the tv shows they were watching. So yes, range is even better than they claim and clarity is excellent. Runtime is long and battery life is excellent. Great product.
Works awesome
This was easy to use and recording was freaking AMAZING! Crystal clear. Battery life was awesome. Highly recommend.
Awesome
It is great I love it
Excellent recorder
This is a fantastic, easy to use device - picks up conversations through front shirt pocket with crisp clarity! well done Spy Guys!
Micro Stick Voice Activated Audio Recorder
Excellent product, works perfectly for my application.
Great
Very happy with the purchase. Thank you.
Micro stick works
Great product works as advertised
It work great hear conversations perfectly