1080p HD Keychain Camera
Every order gets free ground shipping (about 3-5 days). 2-day and overnight are available at checkout.
Our entire team is located in Dallas, TX. Get advice and lifetime tech support from our experts.
Discreet billing / shipping
We know you're keeping this a secret. Orders come in a plain envelope or box that can't be traced back to SpyGuy.
Product overview
Records 1920x1080 video & sound
90 minutes of battery life
Professionally designed for serious use
Takes 12 megapixel pictures
Short-range night vision
Play what you recorded on Mac or PC
Our Bestselling Bodyworn Camera
This is our favorite wearable camera because it's so well made. You'll love the way it feels in your hand and on your keychain. It's made of a metal that has a heavy weight to it, so it feels like it's a great camera.
And it really is a great camera. This records 1080p video and sound, which is the absolute best of any hidden wearable camera that we've ever seen. If you want to take 12 megapixel pictures instead, just hit the middle button instead of the first one.
Everyone has a car key fob like this on their keyring, so this won't look out of place. If you're going to be in any low light situations, there's a short-range night vision on the keychain.
Made To Be As Simple As Possible
Videos and photos can be date/time stamped. The rechargeable battery lasts for 90 minutes of record time before it needs to be charged again. When you want to watch your videos, use the included USB cable to connect it to your computer. To play the file, just open it using a media player on your Mac or PC.
Keep in mind that a microSD card is needed to record video. We recommend a 16GB memory card which can save 3 hours of video - the keychain works with up to a 64GB card.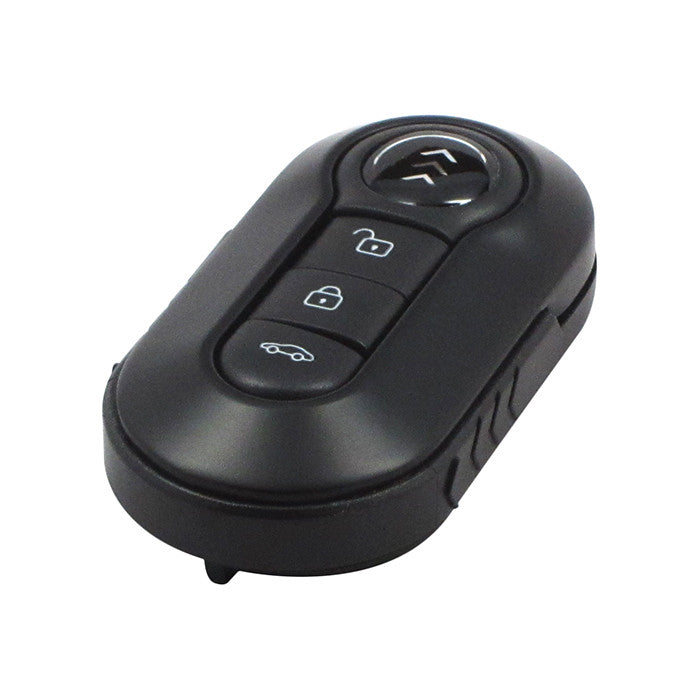 1080p HD Keychain Camera
Customer Reviews
Write a Review
Ask a Question
Bad
Night vision bad for the price other units have better night vision as well as the vibration not working plan on returing it
HD Keychain
Excellent product with one exception. Time and date setting is horrible. Overall the product is excellent. Great video and audio.
1080p HD Keychain Camera
awesome
1080p HD Keychain Camera
Decent video quality, but complicated to understand without instructions, resulting in failure to be in record mode when needed. Also, I called for assistance in changing the date/time stamp.
1080p HD Keychain Camera
Great product, easy to use.
1080p HD Keychain Camera
Besides the difficulty with setting the time and date, and the fact it does not give the option of 12 hour time format, I like the camera. It appears to be well made and is comfortable to use. The staff at SpyGuys is helpful and patient.
1080p HD Keychain Camera
Camera and sound are remarkably good quality. Easy to use and reuse.
1080p HD Keychain Camera
I rec'd the keychain camera in three days, awesome! Also very good service when I called to order. The only complaint I have is that the micro sD card isn't included. I've had trouble finding one that fits the camera.
1080p HD Keychain Camera
Everything we hoped for. A+!
1080p HD Keychain Camera
Product works great, video quality is amazing for such a small device, had one question and Vince answered immediately. The buttons can be accidentally operated quite easily so be careful. Thanks Spy Guys